Production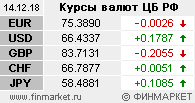 Our enterprise
GURT LLC is a modern and dynamically progressing engineering enterprise. Our production capacities base upon high-tech equipment fleet, which enables us to satisfy potential needs for circulation coins of any mint of the world, as well as for rotor packs and stator lists, fluoroplastic dielectric pipes and magnet wires.
Our production process management relies upon innovative solutions and effective use of resources – that makes the key message of our production and technologic policy. The priority fields in the development of our engineering enterprise include annual arrangements aimed at constant upgrading of equipment and tailoring our capacities to answer new requirements of our clients. Presently, available assortment of equipment provides the existence of energy and resource saving production.
Among our strategic partners are Goznak, Russian mints, largest mints of Europe and Asia, leading machine engineering enterprises and oil companies.
Our creative potential, profound experience and traditions of quality enable to implement the most complicated projects from design to production, including decent packaging and short-term shipments.
GURT LLC is concerned for expansion of partnership, long-standing relations and delivery of blanks to new customers.
MANAGEMENT TEAM
Olga Dudkina
General Director
Alexander Rudenko
Technical Director