Production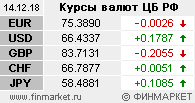 Coin blanks
GURT LLC obtains well-proven technologies and high-performance equipment fleet and can satisfy potential needs of any mint of the world.

Our production program includes steel coin blanks, electroplated with nickel, copper and brass, coin blanks from non-ferrous alloys (copper-nickel, aluminium-bronze, brass alloys) and from stainless steel.
From year to year our plant is awarded as the best Russian producer of coin blanks. According to analytical estimates the market share of our enterprise is about 95% of the total volume of coin blanks in Russia. Also we have regular orders for 1, 2 and 5 eurocent production. We supplied coin blanks for Honduras and some African countries.
The list of our traditional customers, along with Moscow and Saint-Petersburg Mints, include mints located in CIS countries, Europe and India.
GURT LLC guarantees its customers stable supplies of coin blanks and strict quality control at each production stage.