Production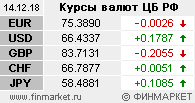 Magnet wires
The production line of heat-resistant magnet wires in foil insulation was opened in 2011.
GURT LLC produces round wires (PPI, PPI-I, PPI-AM) for submersible electric motors and wires of rectangular section (PPIPK-T PPIPK-1 PPIPK-2) for traction motors of railway, urban electric transport and special types of electrical machines.
The site owns the latest generation of high performance equipment manufactured in the USA, the latest control, measuring and testing equipment that allows producing high quality wires under the constant quality control during the production.
The materials used for the production are of the world's leading manufacturers such as DuPont (USA), Kaneka (Japan).
The wires are manufactured of round and square cut; with a diameter from 1.06 to 3.55 mm; insulated with PTFE Polyimide films Apical (Kaneka) and Kapton (DuPont).
The main characteristics of the manufactured wire:
| | | |
| --- | --- | --- |
| The main characteristics of the wire | Technical requirements | Actual results |
| Breakdown voltage isolation | 12 kV |  18 kV - 20 kV |
| The peak value of the test to pass | 8,0 kV |   8,0 kV |
| The electrical resistance per 1 km. length | No less 200 Mohm / km | 2000 Mohm / km |
|  Operating temperature   | From -60° to +200° C  | From -65° to +200° C  |
| Insulation resistance to mechanical impact (number of reciprocating strokes of steel needle 0.6 mm in diameter; load on the needle is 9.8N) | 150 - 200 strokes | 700 - 800 strokes |
| Construction length | 230 -265 m | 1000 m |