Production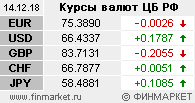 Equipment
GURT LLC is equipped with special modern machines and has technologies to produce coin blanks for any country of the world. Our production capacities possess the unique design, R&D and engineering base. The plant is equipped with automated presses BRUDERER and AIDA, we use ROSLER machines for polishing and TEMA machines for automated visual control of coin blanks.
Our enterprise is equipped with high-performance automatic drum-type lines, which enable us to obtain single and multi-layer coatings with different materials.
GURT LLC makes headway and is constantly developing its technological base; this allows us to comply with all our customers' demands.